OUR GREEN ENERGY PRODUCTS SUBSTANTIALLY BOOST MILEAGE & VEHICLE COST SAVINGS & CUT EXHAUST POLLUTION!
Also "WEAR-PROOF" your engine & transmission: Make Your Vehicle Last Indefinitely WITHOUT BREAKDOWNS!
Our EXCLUSIVE, HIGHLY EFFECTIVE, TIME TESTED & PROVEN automotive products were engineered to maximize mileage, cut maintenance costs, eliminate breakdowns and to substantially increase the productive working life of your motor vehicles.
"WEAR-PROOF" your engine & transmission: Make Your Vehicle Run Virtually Forever with NO MAJOR BREAKDOWNS!
NICHELS PERMANENT ENGINE TREATMENT
Nichels Permanent Engine Treatment Substantially Reduces Engine Friction & Wear & Increases vehical life:
Reduces engine friction so substantially that mileage & horsepower gains of 10% are reported from using Nichels Permanent Engine Treatment alone.

Friction, heat & wear are reduced so significantly that our users report their engines are lasting twice as long & more with no major breakdowns or discernible wear.
Price: $40/Quart Price/Gallon: $123.95 - Add 1 quart on permanent Engine Treatment for each 4 quarts of engine oil (20%). Good for at least 50,000 or more miles between treatments.
Testimonial: We field tested Nichels Engine Products in "Tinker Toy" our Top Fuel Funny Car.
There is a lot of "snake oil" on the market that claims unbeleivable results. So we put Nichels Engine Treatment (N.E.T.) to the test at 280 MPH in 5.3 seconds. The 500 cubic inch, Keith Black, 4000 plus horsepower engine answered our questions for us!
Normal Main Bearing Life - 4 to 6 passes; with N.E.T. over 40 passes without any discernible wear.
Crankshaft Normal Life - 4 to 6 passes; with N.E.T. over 40 passes without any discernible wear.
Rear End Gears Normal Life - 10 to 12 passes; with N.E.T. over 60 passes with no discernible wear.
If we got the above results under that kind of stress, imagine what it can do for you! It protects new engines and adds life to older engines.
We know the product works - the only way you are going to find out - try it!

Art Hendey - Owner, Driver - "Tinker Toy"
---
Testimonial: Nichels Permanent Engine Treatment Saved My Engine.
Dear Mr. Nichels,
I wanted to write and thank you for the benefits I have received from Nichels Engine Treatment. You told me all kninds of great things this product would do for my car, but I thought if it only does half of these things it would be great. I think the product does more than you even told me it would do.
I put Nichels Engine Treatment into my 1973 Pontiac Grand Prix with the 400 cubic inch engine. The first thing I noticed was an increase in my idle RPM, ABOUT A 200 RPM increase. Top speed increased about 10 miles per hour. My engine runs cooler and starts much easier.
I stopped in a Self Service Station to fill my tank with gasoline, cheking my oil I found no oil on the dip stick. I inspected the car and found a hole in my oil filter. I have no idea when this happened. It was past time for an oil change so I decided I would driveback to work and change the oil there. I got busy and forgot about the oil and oil filter, drove the car home and back to work the next day before changing the oil and filter. I drove the car at least seventy (70) miles with no oil and the engine was not damaged. (A Miracle)
Thanks again for such a fine product as Nichels Engine Treatment.
Sincerely,
JohnTinsley, 6400 Harrison Merrillville, IN 46410
Turkey Creek Golf Course
---
NICHELS AUTOMATIC TRANSMISSION TREATMENT
Our Automatic Transmission Treatment is a modern high-performance power transmission fluid supplement. It protects against corrosion, accumulation of sludge and varnish deposits and prevents foaming. Magnetically charged PTFE friction fighters coat metal parts to ease shifting of gears, and extend the life of the transmission and seals. One 8-ounce bottle at every fluid change along with our Gear Treatment in the differential will reduce heat and wear, and substantially extend the life of your transmission. Tomorrow's Technology Today!
Price: $19.95 Price - GallonPrice: $123.95
NICHELS GEAR TREATMENT
Our Gear Treatment's magnetically charged PTFE friction fighters bond to metal parts extending gear life and improving shifting. For manual transmissions one 8-ounce bottle in the differential and one 8-ounce bottle in the manual transmission at every fluid change will reduce friction and wear and improve performance. For automatic transmissions our Gear Treatment is placed only in the differential.
Price: $19.95 Price/Gallon: $123.95
NICHELS POWER STEERING RACK & PINION TREATMENT
Our Power Steering/Rack & Pinion Treatment is scientifically formulated to blend with all types of hydralic fluids, providing superior performance by bonding our unique Electrostatic, Hydro-Dynamic dry film lubricant to all metal surfaces. One 2-ounce bottle of our Power Steering/Rack & Pinion Treatment at every fluid change will reduce friction and drag and improve handling by bonding PTFE friction fighters to all metal surfaces. The contents of one 2-ounce bottle is added to cool power steering fluid throughout the power steering reservoir.
Price: $13.95
To order any of these products or to get bulk quantity pricing, please phone 630-303-9833 or email: tim@mpg50.com
HOME HEATING OIL FUEL TREATMENT
MPG50 not only does more to clean up our environment than any automotive product in our time, but also works well in home heating oil furnaces. After treating 400 gallons of #2 diesel fuel in my furnace, the firepot was completely free of carbon and no more fuel oil smell. The fuel also seemed to give my family about 20% to 30% more hours of delivering heat before I had to refill my fuel tank. I used about 1 oz of MPG50 per 10 gallons of heating fuel oil.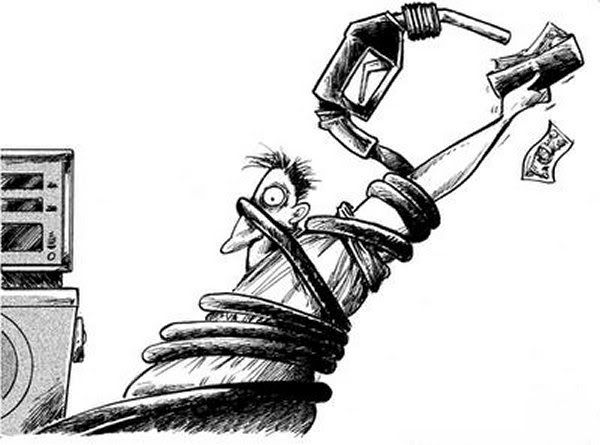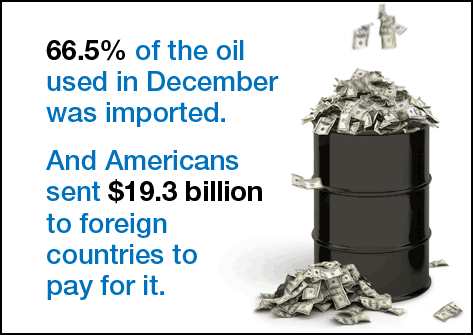 GO GREEN WITH MPG50 & Cut America's Dependence On Foreign Oil
You'll Cut Exhaust Pollution Emissions Up To 90% & Keep Your Engine Running Like New.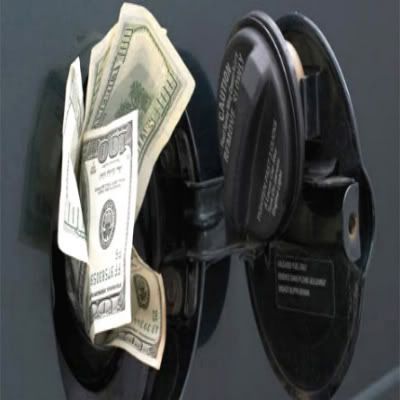 MPG50 BOOSTS FUEL MILEAGE, MAKES OLD, HIGH MILEAGE VEHICLES RUN LIKE NEW, CUTS REPAIR COSTS, PREVENTS MAJOR BREAKDOWNS, CUTS EXHAUST POLLUTION & BOOSTS AMERICAN OIL INDEPENDENCE.
Time-Tested For Over 42 Years: MPG50 Increases Mileage 10% To 30%, Substantially Boosts Octane & Horsepower & Significantly Cuts Engine Maintenance Costs.
We Maintain A Million Dollar Per Incident Insurance Liability Policy In Force For Over 41 Years With Never A Claim.
As gasoline & diesel fuel prices rise your fuel savings increases even more.
Order Now & Get A $3000 Bonus Savings Certificate For Your Groceries & Dining Out ($3000 Guaranteed Value)!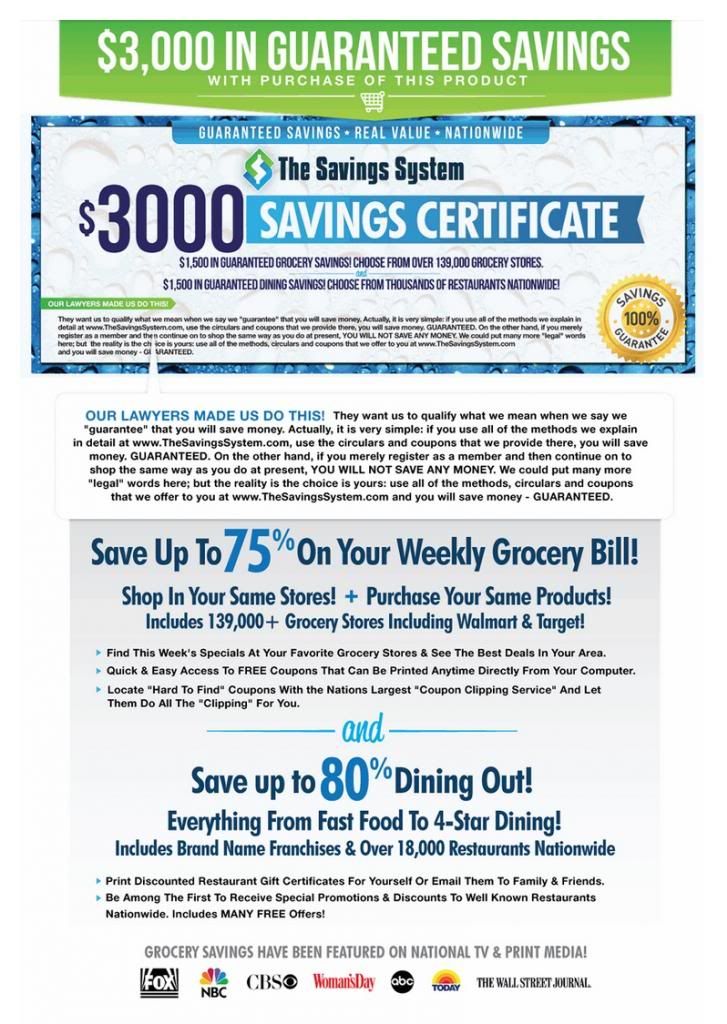 A $25 bottle of MPG50 treats 160 gallons of gasoline or diesel fuel. At $3.50/gallon fuel cost you will cut your vehicle operating costs by $.625/gallon or $100/bottle. As you can see MPG50 is very cost effective: you get a 400% return on your money spent on fuel savings, PLUS you are also substantially cleaning the air we breath.
MPG50 Also Saves You Big $$$$$ On Vehicle Operating Costs,
Reduce Vehicle Exhaust Pollution, Cut Vehicle Maintenance Costs & Slash American Dependence on Foreign Oil : MPG50 works well in both gas & diesel engines and has been used successfully for 42 years in thousands of private vehicles, as well as city governments, truck lines, railroads, farm tractors & fishing fleets. Many boats, farm equipment, motorcycles, tractors, lawn mowers, gas generators & more now benefit from MPG50.
The fuel in most internal combustion engines burns incompletely & typically gets worse as your engine ages.
An incomplete burn leaves unburned fuel & dangerous hydrocarbons in your engine & emits them from your exhaust system. It is similar to what happens as a cigarette burns, the cigarette leaves ashes behind, and gives off dangerous smoke and pollution. Unburned hydrocarbons result in wasted energy, a dirty engine and dangerous exhaust emissions which contribute to air pollution. Imagine a cigarette which gave off substantially less smoke & left no ashes behind. This is what MPG50 accomplishes in your engine.
How does MPG50 work?
MPG50 converts gasoline or diesel fuel into a more efficient burning fuel mixture. In addition to increased fuel efficiency, your engine will run cooler, and you will have substantially less carbon build-up in your engine. It is perfectly safe and also increases engine life. All this adds up to savings going back in your pocket! Continue to use MPG50 in all vehicles, RV's, Motorcycles, Boats, Lawn & Garden Equipment and your savings will increase!
By adding MPG50 to your fuel, your fuel undergoes a chemical change & is converted into a more efficient burning Fuel.
The new super-efficient fuel allows your fuel to burn more completely, so you will extract maximum energy from your fuel; hence, more power is applied to the pistons in your engine to give you more horsepower, more miles per gallon and substantially less exhaust pollution emissions.
BENEFITS Of Using MPG50 & Nichels Permanent Engine Treatment Together.
Substantial Improvement In Fuel Economy

Increases Horsepower (about 10%)

Less Down-Shifting Required On Grades

Reduces IDID (Internal Diesel Injector Deposits)

Removes/Prevents Injector Tip Deposits

Reduces Exhaust Pollution Emissions (up to 90%)

Emulsifies Water Molecularly (passes through fuel filters)

Reduces Exhaust Smoke

Increases Fuel Stability

Substantial Octane Boost (5 to 10 points)

Protects Fuel Oxidation at High Temperatures

Prevents Diesel Fuel Gelling At Substantially Lower Temperatures

Neutralizes Acids

Super Detergency

Controls Gum/Varnish Formation

Adds Lubricity, Exceeding OEM Recommendations

Reduces Fuel Pump Wear

Meets Federal Low Sulfur Requirements

Inhibits Rust & Corrosion

Substantial Increase In Engine Life

"IMMORTALIZE" your engine & transmission: Make Your Vehicle Run 10 Times Longer without BREAKDOWNS!

More Efficient Burning of Heating Oil: More Heat, No Carbon, Smoke & Oil Stink

When you begin using your first bottle, MPG50 begins cleaning your engine.
This means your engine will soon be cleaner and running like new again, which results in reduced oil changes and tune-ups. MPG50 also helps to prevent other major engine repairs. And finally, MPG50 will help your engine to last longer, which leads to a higher trade-in value for your vehicle.
Ray Nichels is one of the winningest chief race car mechanics in American history.
Ray served as Director Of Racing For Pontiac Motor Division Of General Motors, Chief Mechanic For Firestone Tire & Rubber Co, Head Of Chrysler Corporation Racing Division & co-founded G & N Aircraft with Paul Goldsmith.
In 1957 Ray was named Indianapolis 500 Pole Mechanic Of The Year. On April 25th, 1996, he was inducted into the Mechanics Hall of Fame within the International Motorsports Hall of Fame located in Talladega, Alabama.
On the same day, Indiana Governor, Evan Bayh, awarded Ray Nichels the "Sagamore of the Wabash", the highest distinguished honor bestowed upon an Indiana citizen by its Governor.
In 1963, Nichels and driver Paul Goldsmith delivered one of the most lopsided victories in Daytona Speed Weeks history, in the Challenge Cup 250, when Goldsmith piloted the Nichels Engineering #50 Super Duty 421 Pontiac LeMans to victory, beating 2nd place finisher, A.J. Foyt, by 2 laps: about 5 miles.
Later in 1963, Ray Nichels and Nichels Engineering became the "house" race car builder for all of Chrysler Corporation. Nichels role with Chrysler was identical to his with Pontiac. Working for Ronney Householder, Nichels was commissioned to build the fastest & safest stock cars in the business, disseminate racing knowledge & design technology to all Chrysler teams in support of their collective racing efforts. Working with legendary stock car racers Cotton Owens, Ray Fox, Harry Hyde, Norm Nelson & Petty Enterprises, Nichels Engineering did just that. It is no coincidence that the most prolific period in Chrysler stock car racing history was 1964-1970. Nichels Engineering-built stock cars won national stock car championships in USAC, NASCAR, ARCA and IMCA, several years running, setting speed records at tracks across America.
Ray Nichels exhaustively tested MPG50 & it was the only product he ever personally endorsed.
MPG50 has now been used successfully for more than 41 years to boost mileage, increase horsepower, lower vehicle exhaust pollution & significantly extend the life of spark plugs, fuel injectors & engines.
You Can Now Do Your Part To Reduce America's Dependence On Foreign Oil & Substantially Cut Motor Vehicle Exhaust Pollution.
We all know about the pollution problem. The dangerous emissions our cars & trucks release is responsible for increases in illnesses such as lung disease, lung cancer and asthma. New research has shown that the poisons coming from our cars and trucks is also responsible for increases in many other diseases including heart disease, Alzheimer's and Crib Death in children.
Until now, we have been helpless to do anything about the exhaust pollution problem.
Every day we drive our vehicles with the belief that there is nothing we can do to stop poisoning our planet. We just accept pollution & hope mother nature will handle our mess. What if we join together to reduce the worldwide vehicle exhaust pollution problem while saving substantial money doing it? NOW WE CAN!
MPG50 reduces hydrocarbon exhaust pollutants emitted from our cars & trucks Up to 90%.
MPG50 does more to clean up our environment than any automotive product in our time. We strongly encourage you to join us in this vital mission. Our own health, our children's health, and our future generation's health and well-being depend on it. Using MPG50 will save you big money on gasoline & diesel fuel costs, and you will be doing your part today to clean up our precious environment .
When you next put the key into your vehicle's ignition, which choice will you make?
Will you continue to be part of America's vehicle exhaust pollution problem? Or will you NOW be a part of the clean air solution?
WE GUARANTEE* Using MPG50 Will Give You A MINIMUM Mileage Increase Of 10% & 15% & More When Combined With Nichels Permanent Engine Treatment, Which Also Doubles Engine Life.*
*GUARANTEE: To qualify for a refund based on our guarantee you must use MPG50 & Nichels Engine Treatment in your vehicle as directed above with at least 3 concurrent tankfuls of treated fuel using the recommended Test Procedure which you find here: http://www.mpg50.com/test_factors.php
MORE FUEL-SAVINGS: Links nationwide showing today's lowest gasoline & diesel fuel prices. Click: http://www.gaspricewatch.com/ to get a list of gas prices near you. You may use this website as well: http://www.gasbuddy.com/